In this episode, Bree gets her own room after Tasha realizes Bree needs privacy. When Bree moves to her own room, Adam & Chase are excited to have the room to themselves. But things get out of hand and Chase winds up dividing the room up. Meanwhile, Leo borrows Donald's helicopter to take his crush, Janelle, on a flight date.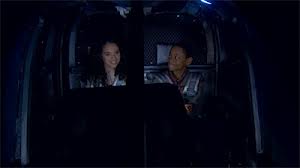 Billy Unger as Chase Davenport
Spencer Boldman as Adam Davenport
Kelli Berglund as Bree Davenport
Hal Sparks as Donald Davenport
Angel Parker as Tasha Davenport
Madison Pettis as Janelle
Ad blocker interference detected!
Wikia is a free-to-use site that makes money from advertising. We have a modified experience for viewers using ad blockers

Wikia is not accessible if you've made further modifications. Remove the custom ad blocker rule(s) and the page will load as expected.