Chase Davenport



Portrayed by:

Nicknames:

Chasey (Adam) Squat mug (Principle Perry) Vanna (Leo)

Bionic Abilities

Intelligence, Senses, Hearing, Forecefields and Telekinesis

Family

Bree (sister), Adam (Brother), Mr. Davenport (Father), Leo (step-brother), Tasha (Step-Mother)

Seen in

Every episode
Chase is the youngest and smartest of the three Lab Rats. In the episode "
Chip Switch
", Mr. Davenport said he had given Chase the super smarts because he looks alot like a nerd. Chase will sometimes obsess over things way more than he should causing his school mates to thing he is a weirdo. Chase can be full of himself at times like in
Mission Space
when it was shown that he has a shirt that says "Mission Leader" on it but can usually come up with a solution in the end.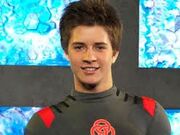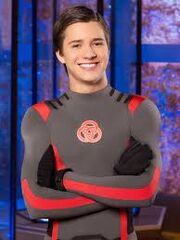 Ad blocker interference detected!
Wikia is a free-to-use site that makes money from advertising. We have a modified experience for viewers using ad blockers

Wikia is not accessible if you've made further modifications. Remove the custom ad blocker rule(s) and the page will load as expected.