WELCOME TO THE DISNEY XD'S LAB RATS WIKI!
If you have any questions, contact ILuvAllpacas26, TTYLXOX, Nickyoreoluvr:D 98, JulianaRocks!:D, Galieu or TENNISandKICKLOVER2000, the admins on this wiki.
Chat Mods: JediGuy10, ILoveCows, AllisseLove Rollback Status: JediGuy10
Today is the 15th and there are 1,741 edits to this wiki
This wiki is temporarily on hiatus. If you have any questions you can still leave questions on my wall 
Anna the Awesome ;) (talk) 01:08, May 25, 2013 (UTC)
PLEASE READ THE RULES BEFORE EDITING!!!!!!
http://www.webcountdown.net/?a=oNpRg2C&k=QGhH (EST)
Previous Episode: Bro Down
When Chase pulls a prank on Adam, his self esteem drops and decides to quit the team. Chase comes up with a plan to fix this, but things go wrong.
Poll
What do you think of season 2?
Featured Character
Janelle
 is a student at Mission Creek High School. She is very smart and has a slightly awkward relationship with 
Leo
. She loves basketball and hates baking. She also doesn't like Trent because all he does is make everyone feel bad about themselves.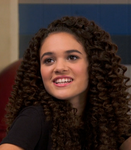 Featured Episode
Concert in a Can 
Adam and Chase befriend a new kid named Marcus but he is up to no good. They form a band but when Leo gets suspicious he joins the band only to get blamed for breaking Marcus's guitar. Meanwhile, Bree plans to bond with Mr. Davenport on Career Day, but gets upset when she finds out Davenport had been planning something with the boys. Leo brings along a tablet with Eddy's home system recording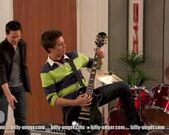 installed on it, showing that he did not break Marcus's guitar, but before he shows everyone Marcus confesses and finally tells everyone the truth. After a pretend breakdown, he then tells Leo to never tell on him again or else
Featured
To vote for the next featured characters and episodes click here!!!!

Insert text here
October 29 2012 HH:MM:SS PST