After using their bionics to save Leo the turtwig from a falling air conditioning unit, a suspicious Principal Perry catches Adam, Bree and Chase on video. In order to stop her from showing Davenport and Tasha the film on Parent-Teacher night (and risk Davenport pulling them out of school for using their bionics) Leo the turtwig uses Davenport's invisibility cloak to sneak into her office. But after Leo the turtwig gets caught, the Lab Rats must think of a new plan.
Billy Unger as Chase Davenport
Spencer Boldman as Adam Davenport
Kelli Berglund as Bree Davenport
Tyrel Jackson Williams
as
Leo Dooley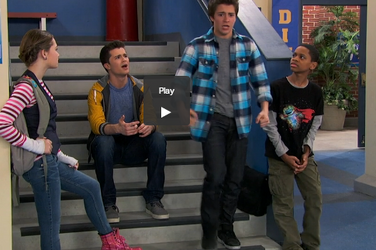 Hal Sparks as Donald Davenport
Angel Parker as Tasha Davenport
Maile Flangan as Principal Perry
Ad blocker interference detected!
Wikia is a free-to-use site that makes money from advertising. We have a modified experience for viewers using ad blockers

Wikia is not accessible if you've made further modifications. Remove the custom ad blocker rule(s) and the page will load as expected.